Want my personal help with your Google Ads account? Take a look at the options below
Want to get my personal help ensuring your Google Ads Success?
There's a number of ways I can assist:
Talk to me about having me personally manage your account
Book in private training for you / your team
If you'd like to speak to me about which option is right for you, simply contact us via the Support/Help function in the bottom right hand corner of the screen, or call +44117 214 1949 today!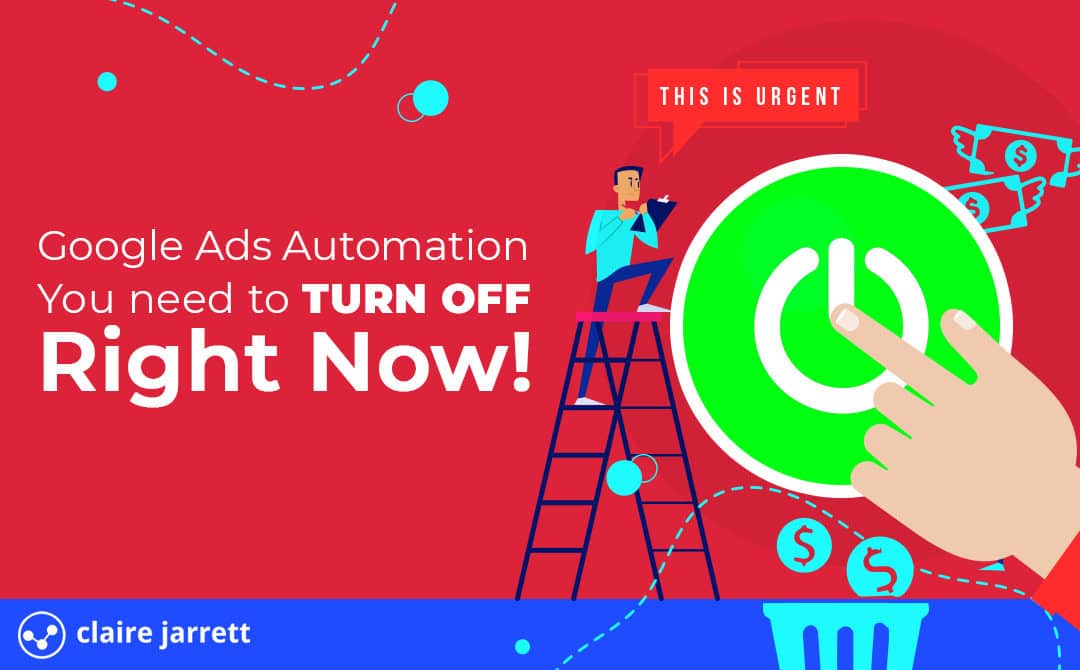 Are you aware that when you set your Google Ads account up – you've accepted a variety of different automated settings – all of which are wasting your cash? Whether your account was set up by an agency – or you personally set it up, there's sure to be some...