On Monday Facebook experienced its most severe outage since 2008. The outage affected millions of customers and has damaged many businesses digital marketing campaigns.
Facebook's total stock price fell 5% on Monday and was inaccessible to its audience of nearly 3 billion users. Instagram and WhatsApp also suffered outages related to the Facebook outage as they are owned both owned by Facebook.
These outages have been a black day for digital marketers and they have caused many businesses to lose millions in sales.
What Happened?
So how did this happen? How do some of the biggest websites go down?
Facebook issued a statement on Tuesday which confirmed that the cause of the outage was a configuration change to their backbone routers. This router is used to synchronise network traffic between Facebook's different data centres. This change caused all Facebook services (Which include Instagram, Facebook Messanger and WhatsApp) to stop.
Cloudflare has provided a more detailed explanation about what happened.
What Was The Cost of the Outage?
It is not yet known exactly how the outage has affected digital marketing. Over time information will trickle out and we will get reports from businesses. However, we can presume what damages have been enacted by analysing past data.
Diversification Away From Facebook
Over the past few years, many businesses have been looking to diversity their ad campaigns onto other digital marketing sources due to developments like ioS updates. This may be accelerated by the Facebook outage and the perceived unreliability of the site. 
This could cause cost-per-click to rise to ensure that Facebook doesn't lose their profit margin which could mean that Facebook is less feasible for digital marketers. 
Digital marketers should consider diversifying their ad campaigns towards other marketplaces like:
Amazon

Google

Digital OOH
We will find out over the next few weeks if advertisers are pulling away from Facebook or not so be sure to be aware of any changes that may occur. 
How Was Digital Marketing Affected?
Facebook represents 9% of all digital marketing. This means that Monday affected 9% of all digital marketing traffic.
In the US in 2020 there was $378.16 Billion total spending on digital marketing. That amounts to $1.03 Billion a day. 9% of that is roughly $90 Million. This means that $90 million may have been lost in digital marketing due to the Facebook outage. The number is probably higher because the data used is from 2020 and Facebook has grown since then.
The cost-to-conversion rate of that ad spend will be higher than $90 million. Remember that these numbers are just in the US and it is probable that other nations were affected more or less by this depending on the time the outage occurred.
What About Social Media Marketing?
92% of all social media marketing is done through Facebook. In the UK in 2019 there was £3.59 Billion spend on social media marketing. If we do the same math as before we conclude that nearly £10 million was lost over the day. 
This information is outdated as is from 2019, and Facebook has grown over the past 2 years. 
Who Were Most Affected?
Overall 63% of respondents to a recent poll have purchased something they saw on a social media site in the past month. 73% of these people saw the ad on Facebook. 
However, If you have a diverse ad portfolio then you may feel like you've avoided being too affected by the Facebook outage. If your campaigns are targeted towards a certain demographic then you may be more affected than you think. 
For example, Facebook ads are most often used to target females with 62% of total ads being targeted towards them. This means that if you are targeting a female demographic this outage will have affected you more.
What Country Was Most Affected?
Facebook was down for around six hours from 16.30 GMT to 22.40 GMT although people were still not able to access all Facebook functions. 
The outage affected all 2.89 billion monthly Facebook users but it affected countries whose daytime hours were within those hours the worst. 
Europe, Africa and the Americas were the most affected by the outage. These continents contribute to a huge portion of digital marketing. 
45.98% of all Facebook advertising revenue comes from the US and Canada. 27.24% comes from Europe.
This means that if we just consider Europe, the USA and Canada over 82% of all advertising revenue was not active during the primetime for digital marketing.
Could It Happen Again?
The outage has left a lot of digital marketers unsure about Facebook and wondering 'will it happen again?'
Because the outage was caused by a manual error an outage of this magnitude is unlikely. However, it is not impossible. 
If you wish to avoid being too affected by another outage then you should look into diversifying and setting up alternative strategies.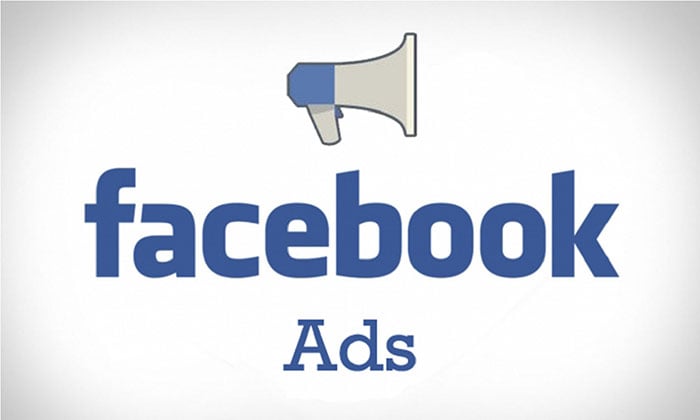 Keep Informed Of Changes
One of the best ways for you to avoid repercussions of outages like the Facebook outage is to be aware of changes in digital marketing. There are many ways you can do this but the reliable is to hire a digital marketing consultant.
Claire Jarrett is a digital ads expert with years of experiencing helping her clients manage their Google Ads campaigns and helping them achieve their goals. 
If you're interested in dodging the next unexpected outage then you should consider contacting Claire Jarrett here.