How to Advertise on Google
If you're looking to learn to advertise on Google, then look no further (if you need help setting up your campaigns I'd love to help, check out my Google AdWords Coaching and Google Ads Consulting services)
In this post, we are going to walk you through how to set up an account and start advertising using Google Ads (formerly known as Google Adwords).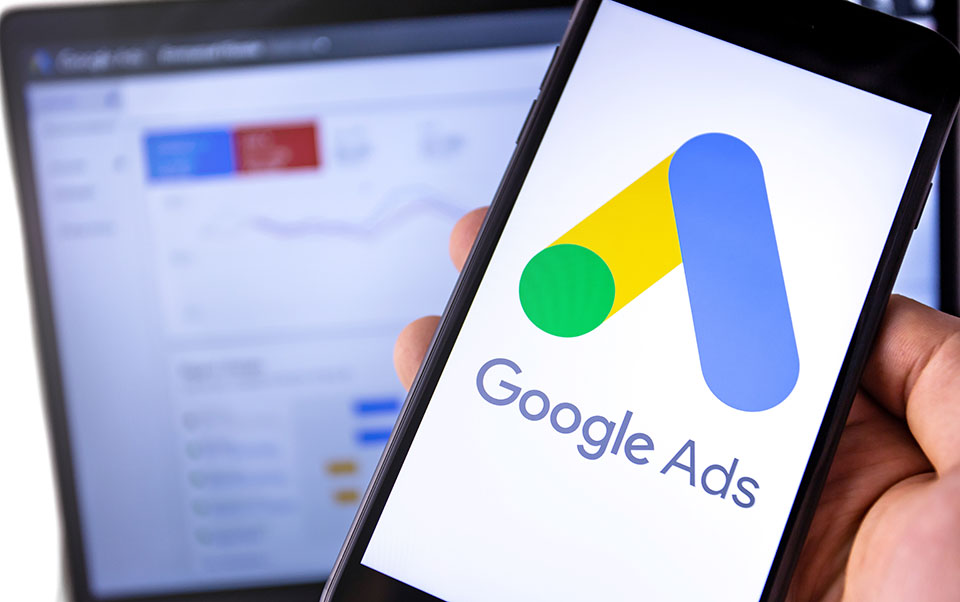 Why Advertise with google ads?
With Google Ads campaigns receiving an average ROI of 200% in 2019, many businesses are looking at Google Adwords as a lucrative option when compared to more traditional marketing methods.
Google Ad campaigns can drive huge amounts of traffic towards your business and can introduce new customers to your website or contact information.
Is it hard to use?
At first glance, Google Ads may seem hard to use. There are many tools available for you to look at to increase the productivity of your ad campaign.
However, it is actually very easy to use and if you already have a website or domain to link it to you could set up a basic account in just a few minutes.
With the Google Ads account, you can start to build your Google Ads campaign and start appearing in Google search results.
Please note: If you don't already have a Google account you use for something like Gmail or YouTube, you will need to create one before you can start using Google Ads.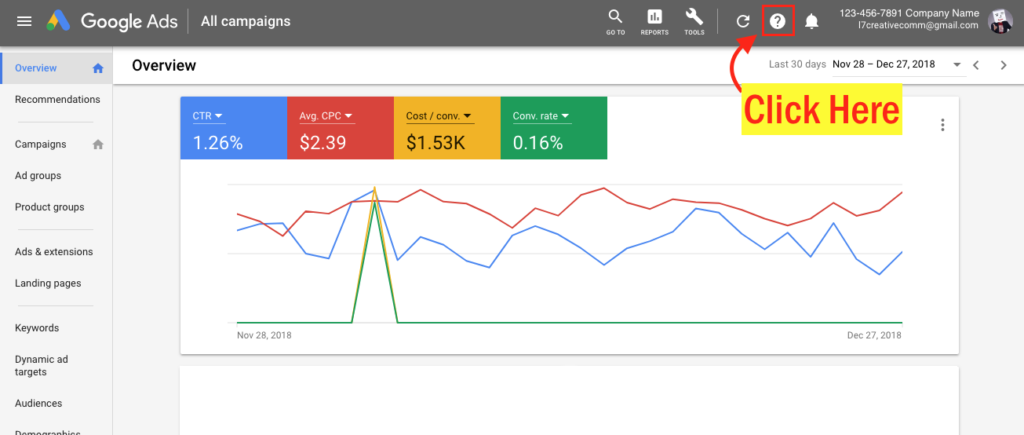 How to create a Google ads account in 6 Easy Steps
Once you've created the basic manager account you can start to create a new Google ads account and be on your way to advertise on Google.
This can be done in 6 easy steps.
Step 1 – Google Ads Manager Account
Sign in to your Google Ads Manager Account. You can do that here.
Step 2 – Settings
From the page menu on the left, click Settings. After this click sub-account settings which will appear at the top of the page.
Then click the plus icon.
Step 3 – New account.
Once you've clicked the plus icon you can click new account.
Step 4 – What sort of Google Ads Account.
Once you've selected a new account you will be given the option of two sorts of Google ads accounts.
The first of these is the standard Google Ads Account and the other is a Smart Campaign Account.
The Smart Campaign Account is different from the standard Google Ads Account because it helps you highlight the selling points of your business and can help you set up an efficient campaign in up to 15 minutes. This means you'll be able to advertise on Google quickly and be appearing in their search engine quicker.
However, it limits how much you can change, so if you already know how you want to use Google Ads, you may want to stick with the standard account as that offers you much greater control and flexibility over advertising on Google and where you want your ad to appear.
Step 5 – Account info
Once you've selected what sort of Google Ads Account you want you should start to enter your information. This includes.
Name of account
Country
Time Zone
Currency
Step 6 – Create Account
At this point, all you have to do is click 'Create Account' and then you're ready to start advertising on Google.
Types of Google Ads
Now that you've learned how to set up an account you need to decide what sort of Google Ads are best for your campaign.
There are 3 main types of Google Ads that you can use for content marketing campaigns so remember to keep your business, products, or services in mind when considering what to choose.
Search Campaigns
Search Campaigns appear when people search on the Google search engine. These ads are probably the ones you are most familiar with. They appear in a search and are easily visible to potential customers for your business.
Shopping Campaigns
Shopping campaigns are much more visual than search campaigns.
They appear in search results and Google Shopping. They are best for you if you have a physical product you want to market.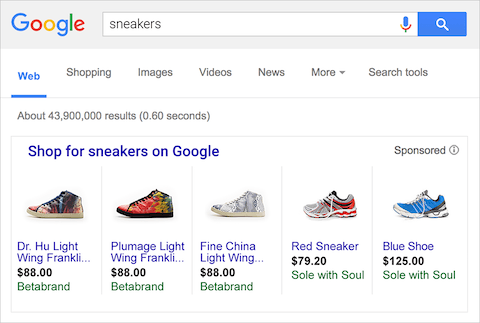 Display campaign
Google's vast partners use a display network to showcase Google Ads all over the internet. By using the display network your ad campaign can appear in a variety of places.
They can appear on a third party website, or alongside a YouTube video ad.
The display network has huge advantages due to its sheer size, and the flexibility of those ads
However, there are disadvantages to this as some ads may appear in places you don't want them to which could cause adverse consequences.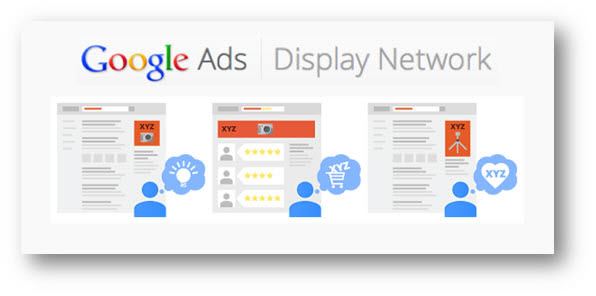 Now You've Set Up Your Account What Next?
Congratulations you are the proud owner of a Google Ads Account and can start using that to make your ads appear on Google and start to boost your brand awareness.
If you're looking for some tips on best practices, take a look at these 8 Do's and Don'ts for a successful Google Ads account.
Now that you've set up your account you'll need to know how to use it properly and how to make it as cost-efficient as possible for your business.
Research Your Keywords
Picking your keywords is pretty easy, you just need to think about what people might search for if they were looking for you.
Relevant Keywords for your Google Ads Campaign
Knowing what keywords to use is an essential step in knowing how to advertise on Google. Picking the right keyword is important for many reasons.
If you use the correct keywords/search terms for your advertising campaign then you could boost your organic search results as well, which would help your business quality score.
Target Audience
Picking the right keyword will put your Google ad in front of your target audience, selecting too broad or too specific keywords will not help your online advertising.
This could lower your click-through rate which is used by Google to determine who clicks on your ad and if people who do stay on the page and use it. Having a low click-through rate will affect your quality score and ad rank.
Consider your target audience and think about what those people search for. This is an easy way to determine what keywords to focus on as you advertise on Google.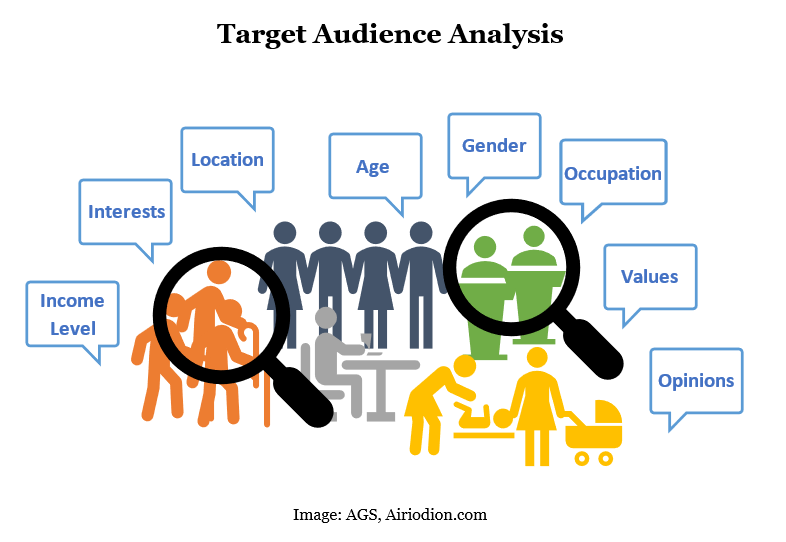 Ad Groups
Once you've started your ad campaign you'll want to make the most out of advertising on Google. One way you can do this is using a Google Ad Group. This is a way advertisers organise their ad campaign keywords.
This is best done on a new campaign as it will reset your data and ad rank if you do it on already existing campaigns.
If you use ad groups successful it can be a huge boost to your digital marketing, raise brand awareness and improve your ad rank without any additional costs.
Keyword Planner Tools
Many tools exist online to help you find the best keywords for your business and appear in the best places on the Google Search engine.
To do more keyword research you can use the Google Keyword Planner to find other good keywords.
Keyword volume
While you're using a keyword planner you should keep in mind the volume a keyword is used. If it is used a lot then you're likely going to be competing with major businesses like Amazon or Apple.
However, if you target very low volume keywords then you're likely to not get much business from Google Ads as there won't be many people using Google Search to find those search results. Which could be a waste of money for you.
Instead, it's best to target keywords depending on the size of your business. Keep this in mind as you do your keyword research.
Getting People To Click On Your Google Ads
Now that you've done your keyword research and know what keywords you're going to be targetting you need to know how to make them enticing enough to get new customers to click on your ad.
If you want to be successful at online advertising you'll need to keep these things in mind.
Search Results
Google display ads make it hard to catch the attention of a potential new customer. So it's important to make your ad copy as interesting and eye-catching as possible.
To create good Google Ads, relevancy is key. Your ad copy should relate to the Google Search the customer will have used and should try to answer a question the audience may have.
For example, if a search is 'where to get good shoes' a cobbler should appear in these search results and say 'Quality London Cobbler.'
Take a look at our relevancy blog for more tips.
Headlines
Advertising on Google Search Ads can be tricky because you need to be eyecatching enough. Google Allows you to use 3 headlines in your ad campaign while you advertise on Google.
Each of these headlines has a character limit of 30 and you can have two descriptions below the headlines with a maximum of 90 characters in each.
Fitting into these narrow character limits can be tricky but make sure to make the most of the finite space to give you the best chance of catching customers who would be willing to pay for your product or service.
Ad Extensions
An underutilised feature of Google advertising is ad extensions. These are additional pieces of information about your business. Such as a phone number or an address.
Don't forget to add these things as this makes the ads more accessible to customers and is an easy way to boost your quality score and campaign by getting a higher click-through rate.
Landing Page
A Landing Page is a site where your ad will link to and where customers will be directed if they click on your ad. For most Google Ads the landing page is your website.
Making your landing page as appealing as possible is important. Make sure everything is neatly structured and organised and easy to navigate. If a customer clicks on a site that has a million links to click on they may not bother to look any further.
The landing page is the customer's main experience with your Ad. If it is of a high enough quality they may be willing to pay for the product or service you provide.
What not to do about Landing pages
If you're landing page isn't relevant to the Google Ad you've made then Google can penalise you. They do this by making your account have an increased pay per click.
This means that if you're landing pages arent' relevant enough to the ad that appears on their Google Search Ads then they can charge you more for each click a user does.
Don't fill the page with pop-ups or anything else which could make the landing page visually unappealing.

Set Your Budget
Once your ad has been written you can set a budget and maximum Cost-Per-Click (CPC).
Budget
Your budget is the amount that your account or campaign can spend either in total or per day. How much you are willing to pay depends on a variety of factors. Such as your income/profit margin and how much you believe in online advertising.
While using Google as an advertising platform does work most of the time it is important to consider if this is right for you. The best way to do that is to contact us and get professional help to manage your advertising budget and what percentage of that you should use as your daily budget.
Bids
Using Google Ads you 'bid' on keywords that you would like your ad to rank for. The more you bid the more chance you have of your ad showing. You can change the maximum bid that you would like to pay for a click by changing the maximum CPC of a keyword.
If you want to be as efficient as possible with your bid you should consider bidding 50% of your break-even cost per click (CPC).
If you want to focus on volume or having a lot of ads then you can push your maximum CPC higher.
Track Your Leads
You must track your leads so you can see the effect your ads are having on your business. Without tracking your leads you have no way of measuring the success of a campaign, and you may as well turn your ads off!
If you run a small business and are just getting started with Google Ads, it's okay to ask your leads where they first heard of your business.
Tracking Tools
You can track your conversions on your website by using a tool such as Google Analytics. By linking your Google Ads and Google Analytics accounts together you can see when a website visitor who has clicked your ad converts (e.g they pick up the phone and call you or they pay for a product/on your website).
Need Help?
How to advertise on Google can be a tricky subject to learn. There are many aspects to it like quality score, ad extensions, keywords, PPC ads. Digital marketing is certainly a precarious subject to start learning.
If you'd like to increase your ROI or would love to have some professional help to bring in leads or help optimise your digital marketing strategy or on how to use Google as an advertising platform then you can hire me to work with you.
Phone Number: 0117 214 1949